CallMiner Appoints Jonathan Ranger as Chief Customer Officer
Conversation intelligence specialist CallMiner has hired former Evergage and Salesforce exec Jonathan Ranger as Chief Customer Officer (CCO).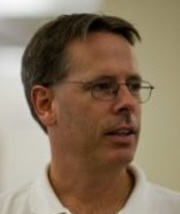 CallMiner uses machine learning to provide an end-to-end platform for analyzing customer interactions at scale across channels, allowing organizations to interpret sentiment and identify patterns for in-depth understanding. The firm is strong in the retail, financial services, healthcare and insurance, travel, and hospitality sectors.
Ranger (pictured) was CCO at real-time personalization and behavioral tracking specialist Evergage, leading a team helping organizations to create relevant real-time customer experiences – and joined Salesforce when it acquired Evergage in February 2020. Earlier he worked as CCO at Kampyle (acquired by Medallia and now Medallia Digital) and as VP of Customer Success and Professional Services at LivePerson.
The firm is online at www.callminer.com 
Hakan Ozturk
Founder, TopCSjobs.com & The Customer Success Café Newsletter
Hakan Ozturk is a Paris-based Customer Success leader with over 15 years of experience in the computer software industry. Passionate about driving growth and delivering value to strategic customers, Hakan has established himself as a trusted industry expert. As the Founder of The Customer Success Café Newsletter and TopCSjobs.com, Hakan provides valuable industry insights and daily-updated job opportunities worldwide in the field of Customer Success. Connect with Hakan to unlock your company's potential for success.