How This Local Team Applies a Consultative Lens to Customer Success
Milyli's director of customer advocacy shares how his team trains CSMs to act like consultants.
While customers can share similar goals when leveraging a company's product or services, that doesn't mean their journeys are identical. 
At least, that's Trent Brouillette's perspective. As director of customer advocacy at custom software development company Milyli, Brouillette leads the organization's efforts to ensure clients can most effectively use the products they build for them, which involves continually tailoring their approach. 
"We always use a case-by-case approach to ensure the needs and expectations of customers are met," Brouillette said.
According to Brouillette, a lot goes into making sure Milyli's customer success managers have the knowledge and skills they need to properly consult with customers, from holding critical quarterly business reviews to implementing training during the onboarding process.
In his mind, hard and soft skills both play a crucial role in cultivating customer success. And one of the most important activities to engage in is listening closely to clients to gauge their needs.
"You don't want to be presumptuous, but you also can't be timid if you want to help them," Brouillette said.
Built In Chicago caught up with Brouillette to discover how his team takes a consultative approach to customer success.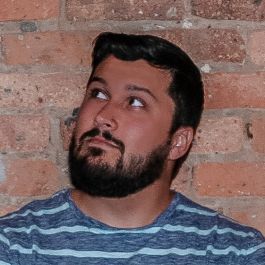 What steps do you take to better understand the needs, goals, and expectations of your customers?
Quarterly business reviews are among the most critical processes to ensure our customers are successful. We use these meetings to understand business processes, our workload, and any upcoming principal or complex projects. We then identify any roadblocks or unique workflows we may need to brainstorm on. Also, we've noticed our customers are more comfortable reaching out and using our products more when we hold QBRs. Therefore, we've adopted a similar approach for our tech support team's daily conversations. They try to continually improve and tailor the questions and conversations to each customer based on the need driving the specific engagement.
What training is in place to help customer success managers in your organization become experts on your products and industry, and what impact has that had on the relationships CSMs have with their clients?
New team members initially dive into software and job training during onboarding. Training involves directly mastering our products' features and core functionalities. It's also crucial for CSMs to take part in ongoing education and level up on timely industry processes and standards, as our customers expect us to be as knowledgeable as they are.
Honest, regular, and prepared conversations are the greatest growth catalyst for both our customers and team. By building out a shared knowledge base of real-world examples, previous use cases, and recommendations from pro users, we create a solid foundation for our team to turn to when assisting our customers. This benefits the team in various ways, whether it's new ways to execute recurring tasks faster, developing workarounds with creative feature applications, or evolving standard best practices for more efficient processes as our technology advances to further streamline Relativity workflows. Many customers use our tools without ever interacting with support. Still, the ability of our team's expertise to make work easier is something we want customers to know early on.
"Honest, regular and prepared conversations are the greatest growth catalyst for both our customers and team."
What soft skills have you found to be particularly important when it comes to consulting with your clients, and how have you strengthened those skills over time?
Creative thinking and close listening are both essential skills for consulting with clients. It's true for large, well-planned projects and smaller-scale workflows for time-sensitive problems. However, listening to customers' challenges, whether they're standard or uncommon, is vital when communicating a project's value. For example, it's better to suggest efficiency changes once the customer understands the burden of their manual work.
As someone hones their hard skills, they can simultaneously improve soft skills when given room for ownership, failure, and growth. Once you get every team member involved in solving problems, defining success, and reaching positive outcomes, your team's collective skill set and relationship with their work will improve. – Olivia McClure
Hakan Ozturk
Founder, TopCSjobs.com & The Customer Success Café Newsletter
Hakan Ozturk is a Paris-based Customer Success leader with over 15 years of experience in the computer software industry. Passionate about driving growth and delivering value to strategic customers, Hakan has established himself as a trusted industry expert. As the Founder of The Customer Success Café Newsletter and TopCSjobs.com, Hakan provides valuable industry insights and daily-updated job opportunities worldwide in the field of Customer Success. Connect with Hakan to unlock your company's potential for success.