☕27 Killer Questions to Ask During a Job Interview According To Linkedin
Welcome to the weekly Customer Success Café newsletter!
1,151 top customer success professionals level up their game in under 5 mins every Sunday.
🎉Today also marks the 30th edition of my newsletter and I can't thank you enough for your support! Here is to many more editions to come!
If you are not subscribed yet, sign up now to make sure you get the next editions delivered to your inbox!
Thanks for reading The Customer Success Café! Subscribe for free to receive new posts and support my work.✓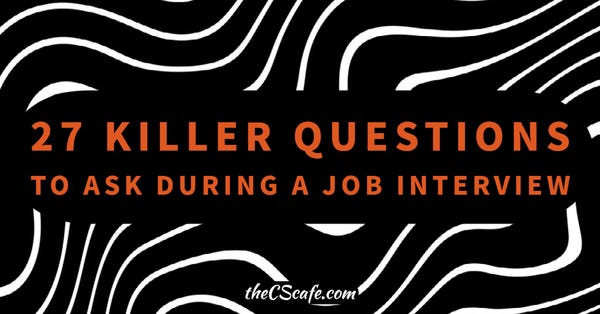 Most people get the job interview wrong.
Yes, I said it, and I mean it.
It's crazy to see how many talented people fall off the cliff too early. And they look for external reasons or blame the recruiters for not getting the job.
But the reality is you are in the driver's seat!
It's up to you to seize the opportunity given to you while you also test the company to see if there is a great fit.
To do so, you need to come prepared and do your search beforehand.
So far so good.
But as you know, there is an explosion of jobs in Customer Success. And It's getting tougher to differentiate yourself from the tens of other candidates.
So, how are you going to proceed?
By asking killer questions to stand out. The same way you'd do with your customers to understand their needs.
But not any questions. Only relevant ones.
Those that invite your interviewer to elaborate and give you more insights.
This is why your goal should be to go deep and impress your interviewer. To make it a memorable experience.
On a side note: never ask about salary or benefits in the first interview. Nor basic questions you could google. This would be a red flag for your interviewer.
And remember:
In the end, the one who gets the job is not always the most qualified. But sometimes the most energized and empathetic. Kind of people everyone wants to work with.
So, now that we laid down the foundations, here's the list of top 27 killer questions to ask and land your dream job:
The position
1. Why is this position needed?
2. What are the top priorities for this role?
3. Is this a new position or a replacement?
4. What skills would an ideal candidate have?
5. What are the top challenges of the position?
6. What are the criteria for success in this job?
7. Can you describe a typical day for someone in this role?
The Team
8. What are the team's biggest challenges at the moment?
9. Can you tell me more about the people I'll be working with and the team structure?
10. Which other departments does this team interact with the most?
Company's expectations
11. What does the performance review process look like?
12. What's one challenge you expect the new hire to tackle fast?
13. What are your expectations for the first 30, 60, or 90 days?
Company Culture & Values
14. What's your approach to remote work?
15. What's your take on the company's culture?
16. How would you describe the company's values?
17. Can you tell me more about the work environment here?
Career Development
18. Are there any training opportunities?
19. Is there any corporate process for internal moves to other departments or offices?
20. What would be the next natural career steps for someone in this position?
Your interviewer
21. What's your top challenge at the moment?
22. What do you enjoy the most working here?
23. What's the one thing missing that could ease your life?
24. What gets you up in the morning to come to work here?
Next Steps
25. What's next in the interview process?
26. What's your ideal timeline to fill in the role?
27. Do you have any other questions I could address before I go?
And that's it!
Keep these questions in mind for your next interview and ASK.
You'll stand out immediately, I guarantee it!
CS Café Hiring Zone
My goal is to help you identify your next opportunity and land your dream job in Customer Success.
And I heard you.
The hiring zone section of my newsletter became so popular over the past few weeks that I built an entire platform for YOU!
And today, I'm thrilled to announce the launch of my new website: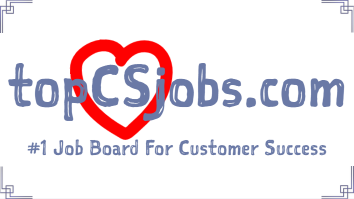 Your next CS job at your fingertips!
topCSjobs.com ® is the #1 job board for Customer Success!
With 145+ jobs available at 65+ companies as of today and growing, your next CS job is only a few clicks away!
1) Candidates:
It's 100% free for you!
You create your profile in seconds and access your dedicated dashboard. Search for the perfect opportunities. Shortlist your preferred ones, and apply on the spot.
Check it out and apply now!
Your next dream job in Customer Success is waiting for you!
2) Recruiters – Employers:
Give it a try and post your 1st job on me, for FREE!
After that, you can extend or post more jobs by selecting different packages.
Finally, follow topCSjobs.com on:
so you don't miss out on daily CS opportunities!
Any feedback? Feel free to reach out! 😎
Thank you!
If you are enjoying my newsletter, please share it with your network and say a few nice words online.
I'll speak to you again next Sunday!
Until then, have a great week ahead and take care friends!
Hakan.
Let's connect!
Twitter: follow me @DrivingCS – I tweet daily.
Instagram: @drivingcs
Linkedin: let's connect!
Are you looking for a career change to transition into Customer Success? check out my book to learn more about what it takes to become a great CSM and hit the ground running!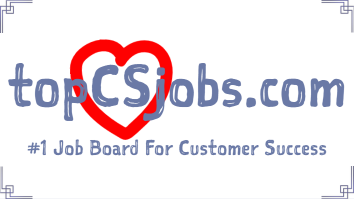 Are you looking for a job in Customer Success? topCSjobs.com is the #1 job board for Customer Success. Find your next opportunity now!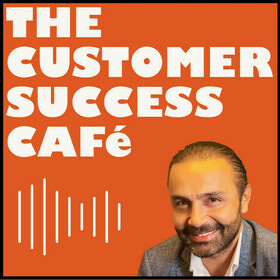 The Customer Success Café Podcast
Listen to The Customer Success Café on Spotify.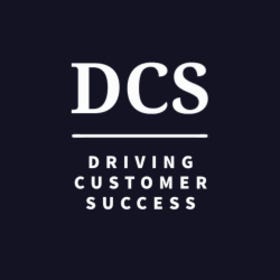 Top Customer Success News from Silicon Valley to Paris and beyond, weekly.
Hakan Ozturk
Founder, TopCSjobs.com & The Customer Success Café Newsletter
Hakan Ozturk is a Paris-based Customer Success leader with over 15 years of experience in the computer software industry. Passionate about driving growth and delivering value to strategic customers, Hakan has established himself as a trusted industry expert. As the Founder of The Customer Success Café Newsletter and TopCSjobs.com, Hakan provides valuable industry insights and daily-updated job opportunities worldwide in the field of Customer Success. Connect with Hakan to unlock your company's potential for success.