5 Customer Success Metrics You Wish You Knew Earlier
Welcome to the 29 new members of the Customer Success Café who have joined us since last Sunday.
Join the 658 other early adopters who are receiving this free newsletter every week where I make Customer Success principles easy to digest and sign up now!
P. s. wanna sponsor my newsletter? email me for details.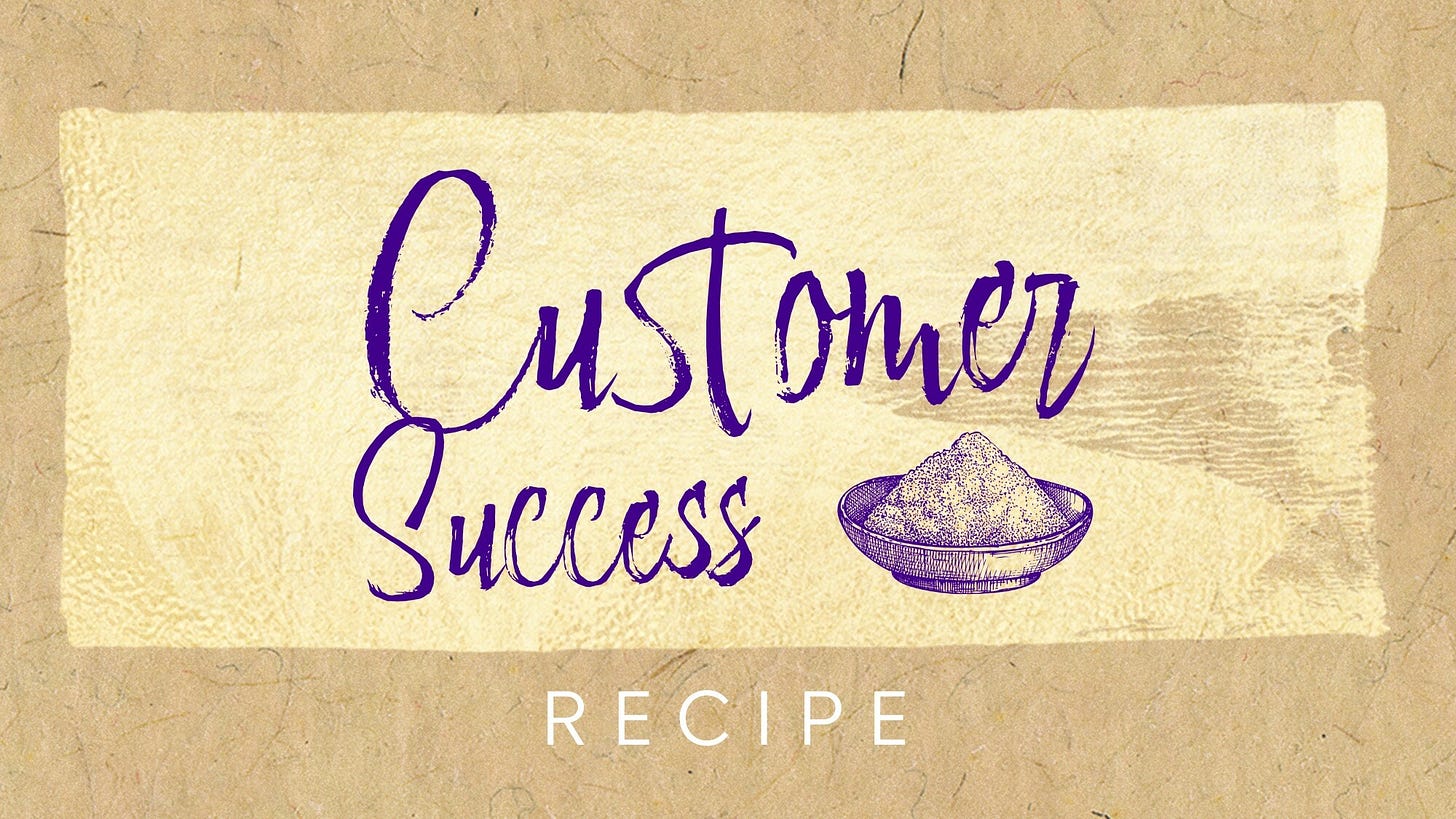 Credit © Adobe Stock #438106969
Listen to this edition on Spotify
#10 The CS Cafe – 5 Customer Success Metrics You Wish You Knew Earlier
---
In its most simple definition, driving Customer Success is all about building strong partnerships with your customers so you can deliver greater business outcomes.
As your primary goal is to help them overcome their challenges and arrive at their destination, you need to set a few critical performance indicators to be able to measure progress and the impact of your CS strategies.
These are NRR, MRR, CLV, CES, and NPS which I've covered in a previous edition here.
But there are more.
And today we are going to explore 5 other metrics which I believe are equally important and that will help you in your day-to-day conversations.
These are:
1/ CAC
2/ MAU
3/ CSAT
4/ CHS
5/ TTV
Let's cover each one of them quickly.
1/ CAC: Customer Acquisition Cost
It's the amount of money a company needs to spend to get a new customer.
=> allows you to identify the most cost-effective way to acquire new customers.
Its formula is simple:
CAC = total money you spent on Sales expenses and Marketing campaigns, divided by the number of new customers you acquired.
Example:
Money spent on a social media campaign: $5000
Number of new customers: 5
=> CAC for the social media channel= $1000
Based on the acquisition funnel you consider, you'll probably have a different CAC.
The smaller the amount, the better company's return on investment.
Source: KPIMax
2/ MAU: Monthly Active Users
The number of unique users that engage with your platform within a 30-day period.
=> helps you measure performance and growth along with the level of usage per customer segmentation.
Tracked by unique identifiers such as user ID, username, or email.
However, the definition of "user" and "active" depends on the company.
A best practice is to relate the measurement to a specific action.
For example, you'd say "an active user is the one creating at least 5 marketing campaigns per month."
In the same way, DAU (Daily Active Users) stands for the total number of unique users engaging with your solutions on a daily basis.
The higher MAU (or DAU), the better for you.

MAU: Monthly Active Users
3/ CSAT: Customer Satisfaction Score
A popular metric that measures how satisfied customers are with your products or services.
It's the percentage of satisfied customers (%)
= 100 x [number of satisfied customers], divided by [the number of survey responses]
The average score across most industries is around 70-80%.
And again, the higher the CSAT, the better.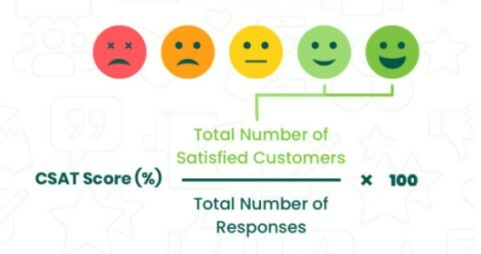 Source: Totango
4/ CHS: Customer Health Score
This is one of the most commonly used metrics.
=> helps you monitor the relationships customers have with your business, usually tracked in colors: Green / Yellow / Red
There are two key areas of focus mainly:
• activity
• usage of your products
Shows which customers need more attention (Yellow / Red) so you can build recovery plans to have customers back to Green status.
And again, the greener, the better for you! 🙂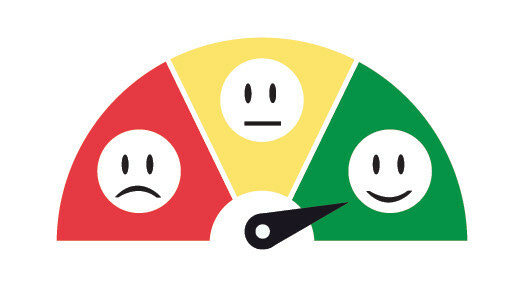 CHS: Customer Health Score
5/ TTV: Time To Value
Measures the length of time it takes for your customers to realize the benefits of your solutions.
=> helps evaluate the value of an investment in time and money.
But the definition of "benefit", and "value" is not that easy.
The shorter TTV, the faster for customers to maximize their return on investment.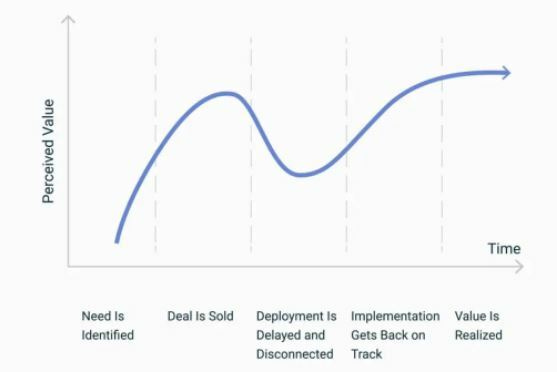 TTV: Time To Value
And that's it!
These were 5 other key Customer Success metrics that matter in SaaS:
1/ CAC
2/ MAU
3/ CSAT
4/ CHS
5/ TTV
But there are more I'll be exploring in the upcoming editions.
So stay tuned and feel free to bookmark this edition for future reference!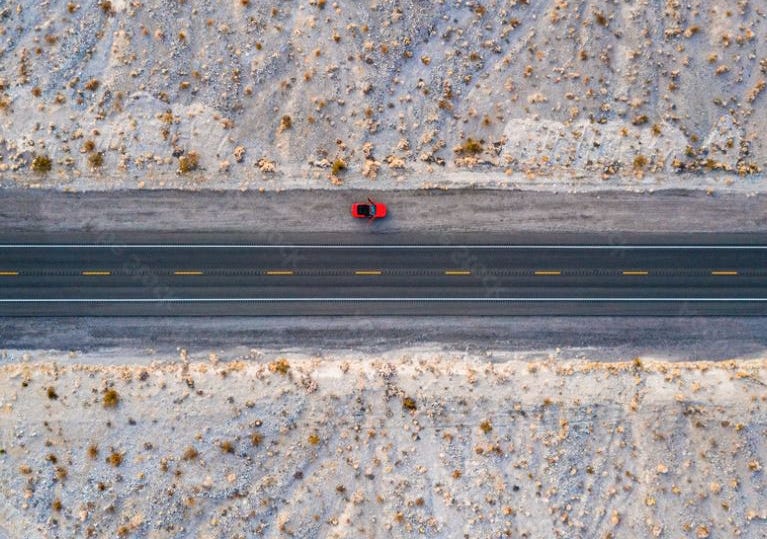 © Hakan Ozturk – Adobe Stock #311859462
---
Hakan's Top Resources
In today's edition, I'm introducing a new section where I'll be sharing with you some of the resources which inspired me in my CS journey.
And I believe it would be of great help to you as well.
• One Book: The CS Professional Handbook – by Ruben Rabago and Ashvin Vaidyanathan.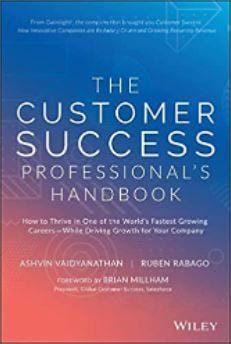 A great book that covers all roles, from individual contributor CSMs up to senior leadership. It also includes graphs and other data to help you set the metrics you need.
Reading this book will surely give you more ideas you can implement in your daily activities.
Get your copy here.
---
• One Talk: Earl Nightingale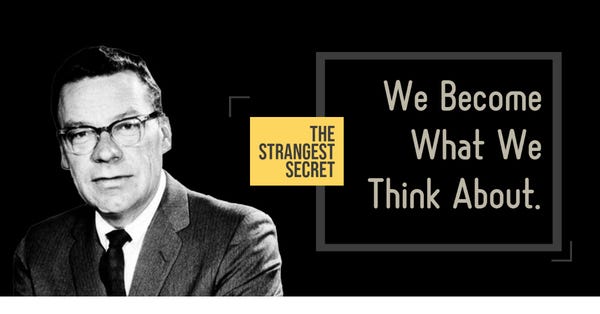 Illustration © Hakan Ozturk
Continuous learning and developing your skills are key to succeeding in CS.
Tune in and listen to this epic 3+ hours of pure wise guidance about achieving success from Earl Nightingale.
Died in 1989, Mr. Nightingale is an American radio speaker and author, dealing mostly with the subjects of human character development, motivation, and meaningful existence.
He was the author of "The Strangest Secret", one of the great motivational books of all time with his famous quote: "We become what we think about".
Do you want to become a top-performing CS pro? Then listen to this episode on my podcast from time to time and apply the fundamentals M. Nightingale describes.
I guarantee you will sooner or later become what you "think about" all the time!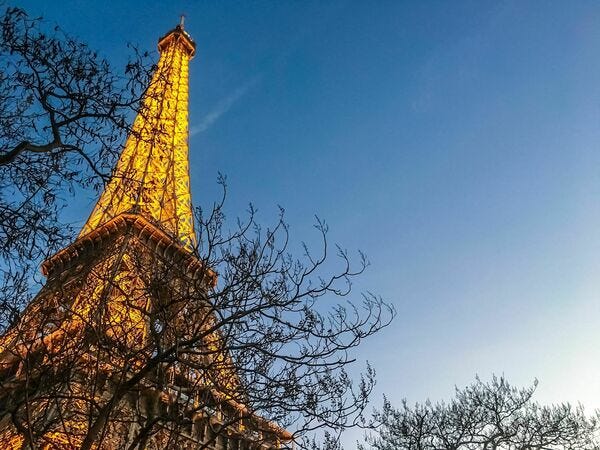 © Hakan Ozturk
Well, that's all from me for today!
Thanks for subscribing. I hope you enjoyed the read and that you learned something new. If so, please share this edition with your friends and network to help grow this incredible community of highly effective Customer Success professionals like you! !!
Have a wonderful Sunday
and a great & productive week ahead!
Can't wait to meet with you next Sunday at our Customer Success Café again!
Hakan.
PS: if you have any suggestions or feedback, give it a thumbs up below and send your message over! I reply to every single message within the hour.
---
Let's Connect!
Follow me @DrivingCS
I tweet daily about all things Customer Success.
Instagram: @drivingcs
Linkedin: let's connect!
Are you looking for a career change to transition into Customer Success? check out my book to learn more about what it takes to become a great CSM and hit the ground running!
The Customer Success Café Podcast
Customer Success fundamental skills and best practices to get ahead in 2022 and beyond!
Top CS News from Silicon Valley to Paris, daily.
Hakan Ozturk
Founder, TopCSjobs.com & The Customer Success Café Newsletter
Hakan Ozturk is a Paris-based Customer Success leader with over 15 years of experience in the computer software industry. Passionate about driving growth and delivering value to strategic customers, Hakan has established himself as a trusted industry expert. As the Founder of The Customer Success Café Newsletter and TopCSjobs.com, Hakan provides valuable industry insights and daily-updated job opportunities worldwide in the field of Customer Success. Connect with Hakan to unlock your company's potential for success.