5 Easy Steps to Customer Success (And How To Walk Your Own Way)
What a milestone! We've just crossed 700 subscribers this week!
Join 713 other highly effective Customer Success professionals who are getting a quick CS best practice from me every single week for free and sign up now! !!
Hakan's Hiring Zone
Today, I'm introducing a new section where I'm personally curating the most unique jobs I've been made aware of in Customer Success.
Today's Featured Opportunity
What makes this company unique and exciting?
Fast-growing, profitable startup where you'd be the first CSM to join. GrowthAssistant is a marketplace connecting US companies to international growth marketing talent.
It was founded by Jesse Pujji (130k+ followers on Twitter), one of the top entrepreneurs I'd recommend you to follow!
The company acquired 100+ new clients with many top brands and startups in the US within its first year of activity and the numbers are growing fast!
You'd be their first CSM ever and report to Jesse, the company's CEO! The potential for personal and professional growth is therefore huge.
Check out the job description and apply now by referring to my newsletter!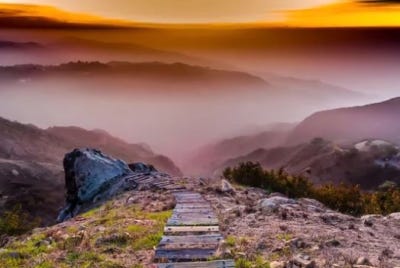 Credit © Adobe Stock #177103426
Today at a glance
5 easy steps to Customer Success
One book
One podcast
2022 EMEA CS Excellence Awards
Listen to this edition on Spotify (5mins)
#12 The Customer Success Cafe – 5 Easy Steps To Customer Success (And How To Walk Your Own Way)
1/ Know your customer's business
The truth is customers don't care about your company unless you solve a problem for them!
So, the first thing you need to nail is to understand your customers' business and the challenges they are experiencing.
The most effective way to achieve this is to simply talk to your customers!
You'll learn so much about them in your regular conversations than in any other type of engagement. This will help you adapt your CS strategy accordingly.
Often, the main issue is when you try to implement a one-size-fits-all approach without understanding the specifics of your customers.
As a result, you end up setting the wrong expectations right from the very beginning.
This is why knowing your customers' business before anything else is paramount to building strong partnerships with them!
And here are the key points you need to research and study early enough so you can drive better engagements:
who is your customer?
their competitive landscape
how well are they positioned?
how well the company is doing (earnings, market cap, etc.)
the market and customer segments they are addressing
what's their latest financial news?
what are their core values and top priorities?
what are the solutions they are offering?
With that info in hand, you'll be able to relate your discussions to specific business outcomes.
And the more you have insights into your customers' business, the more you'll be effective in addressing their needs.
Once you gathered these key elements, you can then work on identifying their most critical pain points (not the nice have ones), and ask yourself:
what's the top problem they need to solve?
why your company's solutions would be better than others?
why now? What is the cost for them not to take action?
how would your solutions help them get from where they are now to where they want to be?
In the end, it's all about helping them visualize the transformation and outcome while you work on removing any objections along the way.
So, get to know your customers' business, identify their challenges and …solve them!
2/ Gather feedback and act upon it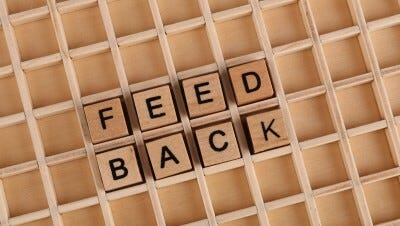 Credit © Ann H
You have regular interactions with your customers and they are also engaging with your company at various levels.
As I always say, a company without a focus on Customer Success is like a product without any feedback loop! see my post on Linkedin.
Therefore, it's critical for you to gather feedback throughout the customer journey and ensure your actions are aligned with the perception of the value your customers are getting from you.
So, how can you collect feedback in practice?
Here are the most effective ways by order of importance:
run customer interviews
send out targeted surveys
set up and monitor user groups & communities
analyze the data you collect from the customer journey.
You should also capture the feedback from customers who leave (i.e. churn). These are gold mines for you to learn what to work on and improve!
And once you collect this feedback, you then need to communicate how and when you'll take action, so customers know their feedback was useful.
This will encourage them to provide you with more feedback over time in return.
In contrast, the feedback you don't act upon is a sure way to break the trust customers have in you. In this case, a scenario where your customer goes silent is a solid indicator of potential future churn.
So, collect feedback and act upon it!
3/ Be the guide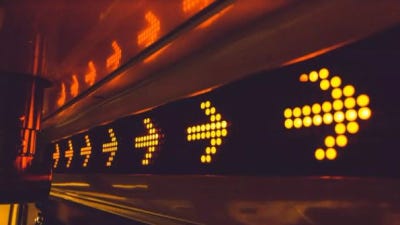 Credit © Isaque Pereira
Your customer must be the hero of your story and not the way around.
In its core definition, a guide is someone who shows you the best path forward while helping you avoid any pitfalls and obstacles along the way.
And the fundamental attribute of a guide is to encourage you to believe in yourself, your skills, and your capabilities so you can succeed.
We all love to be the hero of our own stories, and so are your customers.
That's why you need to make them feel they can achieve their goals with your help.
There is even a name for it: "The Galatea Effect" which says:
People's self-confidence is directly related to the results they know they can deliver.
So ensure you make your customers feel confident and believe in their ability to succeed.
Simply said, be their guide!
4/ Be the conductor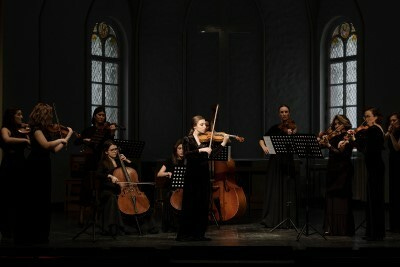 Credit © Cottonbro
Driving Customer Success is also like positioning yourself as the conductor.
In an orchestra, no need for you to master all of the instruments. But you must know the role of every single one to make them play in harmony and produce a masterpiece, ultimately.
Think about it.
You are the customer's best contact ever. You work with all the internal departments and you are considered the one who knows your customers by heart.
Whenever a concern is being raised, you are at the best place to gather all internal resources and get them in a call to discuss the best path forward.
While doing so, you identify the right resources which are the most capable of helping your customer within the time frame you agree with.
Isn't that an awesome place to be? 🙂
So, be the conductor and lead the field!
5/ Celebrate milestones and successes!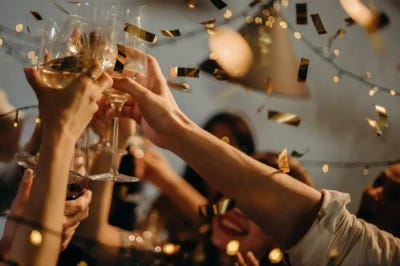 Credit © Cottonbro
Every interaction with customers is an opportunity for you to celebrate progress and achievements.
But more than often, we tend to focus on day-to-day activities or potential issues more than what worked great!
It's critical for you to identify key milestones so you can remind your customers of the value they are getting from your products or services.
Tell them how these achievements are making a positive impact in their own personal or professional life.
Showing them the progress in comparison to a previous milestone is the perfect opportunity for you to encourage them to get to the next step and complete it.
This will help you increase levels of engagement and delight your customers as they'll feel more valued.
And to finish with, one of my favorite quotes on that topic is from Maya Angelou who said it so well:
"I've learned that people will forget what you said, people will forget what you did, but people will never forget how you made them feel."
So, make sure your customers feel valued at every single step.
And celebrate milestones and successes more often!
Your customers will thank you!
---
One Book
Seven Habits of Highly Effective People, by Stephen Covey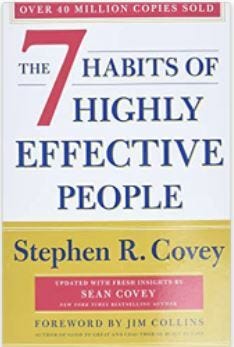 A great read I'd highly recommend! It's one of the top non-fiction self-development books you need to become more effective both personally and in your work!
Here are the 7 habits:
Be proactive. Begin with the end in mind. Put first things first. Think win/win. Seek first to understand. Synergize, and finally, sharpen the saw.
One Podcast
The Jasons take on… Guest: Philipp Wolf, CEO of Custify – The State Of The Customer Success Industry And Where It's Going In 2022
Great episode discussing the biggest changes in CS over the last 5 years and ahead.
2022 EMEA CS Excellence Awards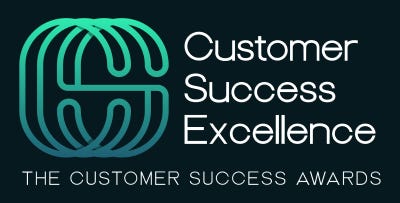 The Customer Success Excellence Awards
Customer Success Excellence is the world's first awards program dedicated to customer success!
This is your opportunity to recognize those who are making an impact and nominate the best CS professionals you know!
Don't wait, nominations are closing on May, 15th.
---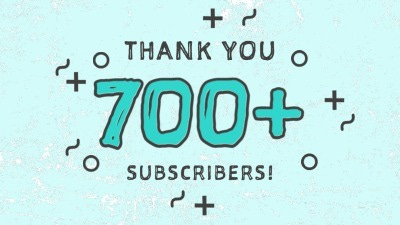 Well, that's it for today!
If you are enjoying my newsletter, the best favor you could do for me is to share a few nice words online.
Have a wonderful Sunday and a great & productive week ahead!
Can't wait to meet with you next Sunday at our Customer Success Café again!
Hakan.
---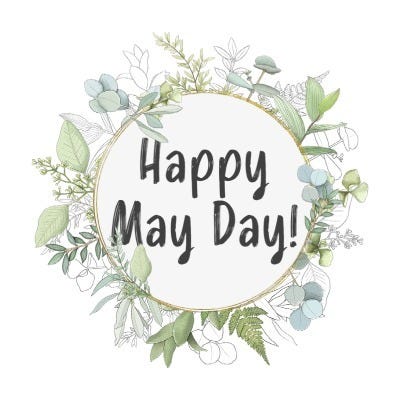 ---
Let's Connect!
Twitter: follow me @DrivingCS
Instagram: @drivingcs
Linkedin: let's connect!
Are you looking for a career change to transition into Customer Success? check out my book to learn more about what it takes to become a great CSM and hit the ground running!
The Customer Success Café Podcast
Customer Success fundamental skills and best practices to get ahead in 2022 and beyond!
Top CS news from Silicon Valley to Paris and beyond, daily.
Hakan Ozturk
Founder, TopCSjobs.com & The Customer Success Café Newsletter
Hakan Ozturk is a Paris-based Customer Success leader with over 15 years of experience in the computer software industry. Passionate about driving growth and delivering value to strategic customers, Hakan has established himself as a trusted industry expert. As the Founder of The Customer Success Café Newsletter and TopCSjobs.com, Hakan provides valuable industry insights and daily-updated job opportunities worldwide in the field of Customer Success. Connect with Hakan to unlock your company's potential for success.